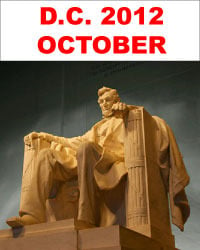 $

100.00
<!--
.bkcolor {
color: #75080e;
font-weight: bold;
}
-->
Ladies In Red Washington, D.C.
October 10 - 15, 2012
5 days/4 nights
THE TOTAL COST OF THE TRIP IS
$1,300.00 per person
(double occupancy)
$2,380.00 per couple
THIS PAGES IS FOR MAKING PAYMENTS
IN INCREMENTS OF $100.00.
TO MAKE A PAYMENT
FOLLOW THESE INSTRUCTIONS.
DUE TO THE OVERWHELMING RESPONSE THIS TRIP IS SOLD OUT. THIS PAGE IS FOR
PAYMENTS ONLY!
NO NEW PARTICIPANTS WILL BE ACCEPTED!

With the overwhelming response this will become an annual Get-A-Way in September. If you missed this trip, start planning now for next year.

Ladies In Red will visit our Nation's Capitol.

DESTINATION GET-A-WAY INCLUDES:
Round trip non-stop from Oakland on JetBlue Airlines
4 nights at Embassy Suites (double and triple occupancy)
Bus shuttle service from/to Washington Dulles Airport
TOURS INCLUDE:
The White House (requested)
Rev. Dr. Martin Luther King Monument
The Lincoln Memorial,
The Washington Monument
Frederick Douglas National Historic Site
African American Civil War Museum & Memorial
Smithsonian National Museum of African Art
Anacostia Community Museum/Center for African American History
Mary McLeod Bethune Council House
ALSO INCLUDED:
Black Broadway/the U Street Corridor
Guided City Tour
Georgetown
Dupont Circle
The Howard Theater
Old Town Alexandria

For additional information,
contact Brenda Knight

(707) 319-4773